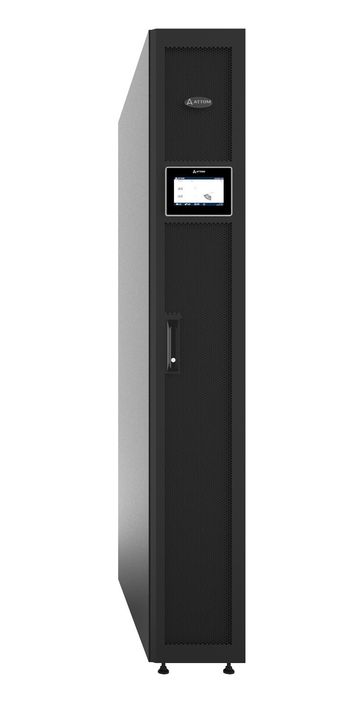 Modular Precision Cooling for MDC
A simple, flexible, expandable, and intelligent modular data center solution is one of the keys to distributed edge computing success.
ATTOM precision cooling system is a dedicated product specially designed and optimized for modular micro data center solutions to remove heat from IT equipments and create an ideal environment for mission critical assets.
ATTOM precision cooling products designed and optimized with mechanical, air flow management, and smart control to fulfill the overall requirements of modular data center solution such as integration, modularity, and intelligent portal.
The standardized mechanical design matches common server cabinet size and structure. Built in monitoring port supporting integration into high level management systems to view, and control the cooling equipments. Designed for fully enclosed and cold/hot aisle applications. The cooling system runs at highly efficient level which consumes 50% less power comparing to traditional room cooling solutions.